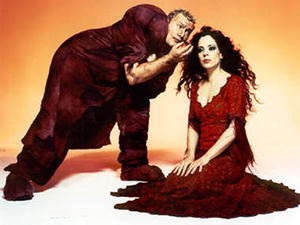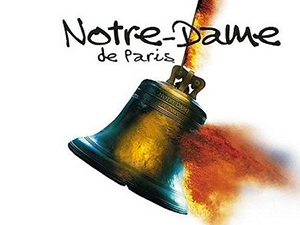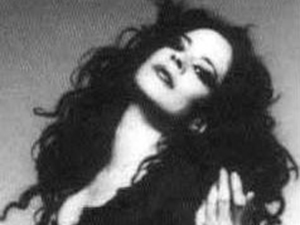 Patti Russo landed her first lead role in a musical in 2000, playing Esmeralda in the West End production of Notre-Dame de Paris alongside an all-star cast, including Daniel Lavoie as Frollo, Garou as Quasimodo and John Partridge as Gringoire. She said of the role that she could very much relate to gipsy girl Esmeralda's character with her "fire and the spirit of not knowing what's going to happen tomorrow".
Here are some video clips recorded during Patti's last performance at the Dominion Theatre, covering most of her parts in the musical. (Use the "Playlist" button in the top left corner to browse all clips.)
During her time at Notre-Dame in London, Patti gave an interview talking about her life, her career and how she got the role of Esmeralda.
Unfortunately Patti was not in the cast at the time the musical was recorded for release, but there are some audio clips available.
Bohemienne

Shining like the Sun

The Pagan Ave Maria

Home in the Sky, with Garou as Quasimodo

The Birds They Put in Cages, with Garou as Quasimodo

Phoebus

One Bright Morning You Danced, with Daniel Lavoie as Frollo

Live