Start Again (Single, 2018)
When it Comes to Love (Single, 2015)
In summer 2015 Patti Russo released a new single, titled When it Comes to Love, with Belgian producers and DJs Regi and Lester Williams. The song was written by Patti Russo and Tonino Speciale and recorded in summer 2014 and was initially being considered for the 2015 James Bond film Spectre. Remixed by Regi and Lester Williams featuring Patti's original vocals, When it Comes to Love was released on 31 August and became an instant dance hit, climbing to number 5 in the Belgian Ultratop 50 charts in September.
Read more about the story behind When it Comes to Love
in Patti's own words
.
You can download and stream When it Comes to Love from all major music services:
choose yours here
.
An EP featuring different remixes is also
available from iTunes
.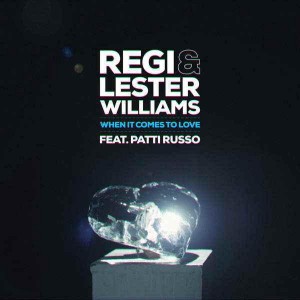 Patti's first solo EP Xo!! features her best-known song to date, Bring Me a Bible and a Beer, as well as the tracks How Long, One Door Opens and Here We Are.
The EP was available as a special edition signed CD during Patti's recent UK tour and is now also available digitally through the following outlets:
iTunes | Google Play | Amazon UK | Amazon US | Amazon DE | Amazon IT | Amazon ES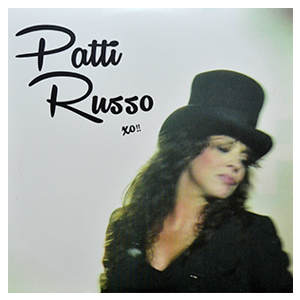 Discography
Patti's vocals and songwriting are
featured on more than 20 albums,
soundtracks and live recordings
from the past two decades.
Bring Me A Bible And A Beer
Patti wrote this song with Jon and Sally Tiven and Betty Harris recorded it for her album Intuition in 2008. Both Patti and Betty Harris performed the song at the Umbria Jazz and the Porretta Soul festivals in Italy in 2007. Patti's version is up on her MySpace page and you can listen to a live recording here:
Patti Russo – Bible and a Beer (live at Porretta Soul Festival, 2007)

Bible and a Beer was also on the setlist of Meat Loaf's Casa de Carne tour in 2008. Here's a video:

A Whole Lot Of Nothing
This is another song Patti wrote and performed live with the Jon Tiven Band at the Umbria Jazz and Porretta Soul festivals in Italy in 2007.
Patti Russo – A Whole Lot of Nothing (live at Porretta Soul Festival, 2007)