"If you have the determination, the sky is the limit. You can create your own destiny."
Patti Russo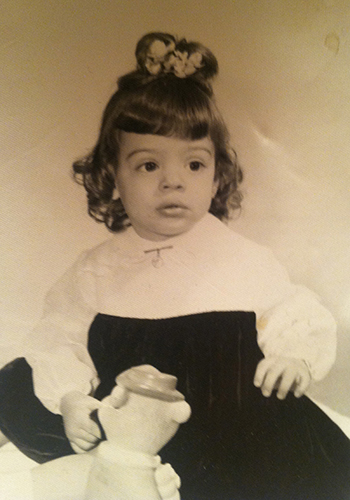 The story began in New Jersey. Picture a girl listening to her mother's Italian records and singing Cher's songs for her cats and dogs, every bit the little rockstar with her hairbrush microphone…
And a rockstar she became. Patti Russo has toured the world with Meat Loaf, performed with Queen and Cher, conquered the theatre stages of London and Las Vegas and contributed vocals and songs to an impressive range of studio and live recordings over the past two decades.
Patti started out singing in local bands and doing jingles and voice-overs for TV commercials until, one day in 1993, a life-changing opportunity came along…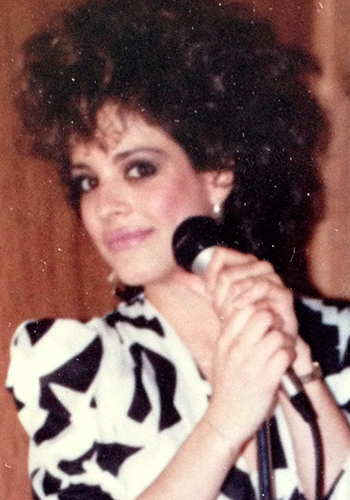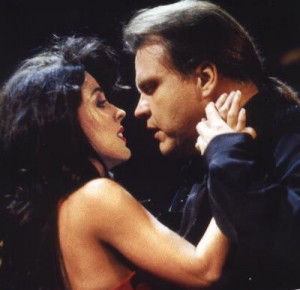 Auditioning for Rock & Roll singer Meat Loaf, Patti scored with her incredible voice – as well as her style and personality – and landed a role as lead vocalist in his band, The Neverland Express.
She spent the next 20 years touring the world with Meat Loaf and is featured on all his albums and live recordings released between 1995 and 2011. Patti left Meat Loaf's band in 2014 to pursue a solo career.

View full discography
And working with Meat Loaf was just the start. Patti recorded vocals for a leading role in the Trans-Siberian Orchestra's rock opera Beethoven's Last Night (2000) and also recorded a song for the soundtrack of the Jim Carrey movie How The Grinch Stole Christmas (2000) with the band. In 2002 she also contributed vocals to Bryan Ferry's album Frantic.
And then there was Queen. A huge Queen fan herself, Patti joined the band for their Queen's Day gig in Amsterdam in 2002 and has worked with them on many other occasions since. She also became a regular guest singer with Spike Edney's All Star Band, also known as SAS Band, as well as the SAS Band spin-off The World Famous Red Sox.
From 2006 to 2008 Patti took a break from working with Meat Loaf dedicated her time to songwriting and other projects, including guest appearances in Broadway shows, more gigs with the SAS Band and the Red Sox in the UK and a tour of Italian soul and jazz festivals with the Jon Tiven Band and Betty Harris in summer 2007.
Patti's chance to share the stage with her idol Cher finally came in 2009, when she joined the legendary pop star at her Las Vegas show, staying for most of the year.

Gigs and videos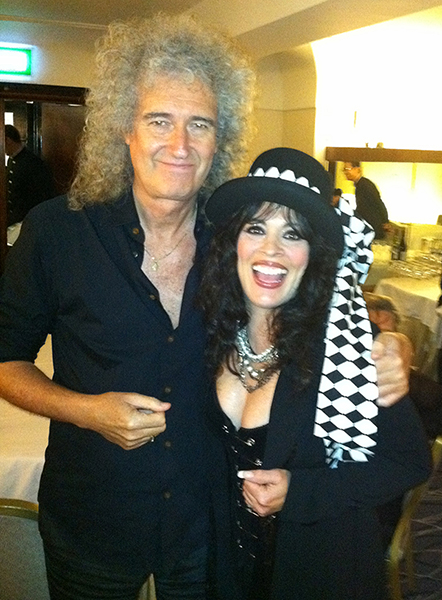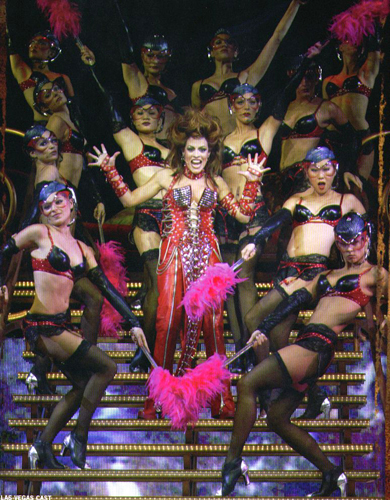 Patti has also made a name for herself in the world of musical theatre. She landed her first major musical role playing Esmeralda in the London production of Notre-Dame de Paris (2000-2001). Patti said of the role that she could very much relate to gipsy girl Esmeralda's character with her "fire and the spirit of not knowing what's going to happen tomorrow".

More info and footage
The next musical role gave Patti a chance to channel her inner rockstar: She was crowned Killer Queen of We Will Rock You by no other than Brian May himself, playing the role in the Las Vegas production of the Queen and Ben Elton musical from its premiere in September 2004 until the show closed in November 2005.

More info and footage
As well as rocking stadiums and recording studios around the world, Patti also works as a songwriter and records her own songs. She wrote and recorded the theme track for the film South Beach Dreams (2006), a powerful ballad called Take Good Care of My Heart.
Her most popular song to date, Bring me a Bible and a Beer – which will be featured on the upcoming EP in spring 2014 – was recorded by soul legend Betty Harris for her 2008 come-back album Intuition and was also heard by audiences around the world on Meat Loaf's 2008 tour and on many other occasions.

More about Patti's music
In 2014, after twenty years in the music industry, Patti finally decided to take the leap and launch her solo career. She will be touring the UK in April 2014 for her first set of solo gigs as well as releasing an EP.
When announcing her solo career Patti said:
"I've done this all on my own, without representation – it's been pretty amazing, to say the least, but I've never taken that giant leap to start my own solo career and for me it's like an itch that needs to be scratched! Yeah sure, I am late joining the game, very late compared to others, but then again I've never followed the rules and I'm not about to start now! I am a grown woman and through living a full life I have been able to write about my experiences and now people are listening! I get letters every day telling me that my songs have opened their eyes to problems they have been afraid to face or that a song of mine has stirred something up inside them that encourages them to want to be a better person. That's some pretty amazing feedback, isn't it?"
With her many talents and the support of a strong and dedicated fan base around the world, you can be sure that the sky is indeed the limit for Patti Russo.