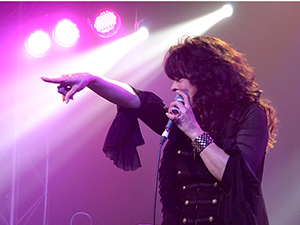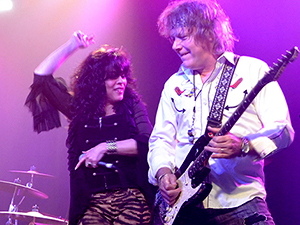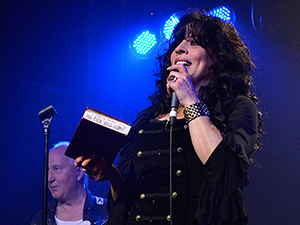 Patti Russo embarked on her first solo tour of the UK in April 2014, playing seven gigs across the country. She was backed up by musicians she had worked with previously, perhaps best known in the SAS Band formation, including Jamie Moses, Steve Stroud, Johnny Marter and Toby Chapman.
During the tour Patti showcased – for the first time – a selection of her own songs as well as covering a range of Queen and Meat Loaf hits and rock and soul classics.
Here's how Patti described this milestone in her career:
"I've done this all on my own, without representation – it's been pretty amazing, to say the least, but I've never taken that giant leap to start my own solo career and for me it's like an itch that needs to be scratched! Yeah sure, I am late joining the game, very late compared to others, but then again I've never followed the rules and I'm not about to start now! I am a grown woman and through living a full life I have been able to write about my experiences and now people are listening! I get letters every day telling me that my songs have opened their eyes to problems they have been afraid to face or that a song of mine has stirred something up inside them that encourages them to want to be a better person. That's some pretty amazing feedback, isn't it?"
Here's the full setlist from the tour with links to videos, where available:
Special thanks to Nikola for the videos.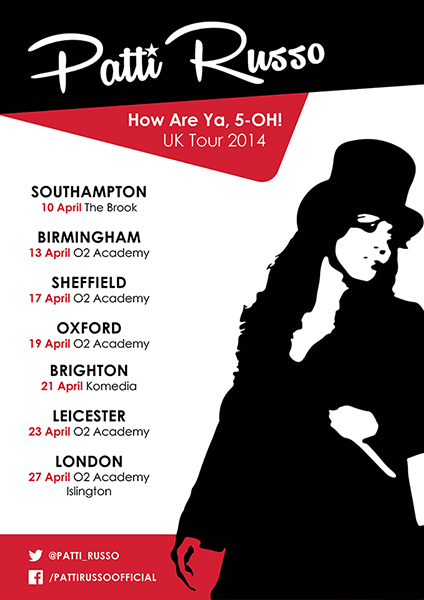 Patti is a fantastic front woman – one of my colleagues likened the concert to a party, with Patti as the host. She told amusing anecdotes between songs and looked so at ease, it seemed like she'd be fronting her own shows her entire life. She delivered an impassioned rendition of Meat Loaf's 'I'd Lie For You (And That's The Truth)' which I thought was superior to the original, before airing some of her own material.

While the covers were both fun and memorable, this tour was about the launch of a solo career. The new material we heard promised much, the best of the bunch for me being the acoustic, intimate and heart wrenching 'Here We Are' where Patti delivered a phenomenal vocal. I'm pleased to report that is also on the EP, along with 'One Door Opens', a soaring anthem about life moving on… More new material was performed and the likes of 'I Don't Give A Damn' and 'Whole Lot Of Nothing' suggest Miss Russo could have quite an album on her hands when she brings all this material together.
James Gaden, Rocktopia
Read the full review
Russo had the crowd eating out of her hand, interacting both with the band and the audience, filled with fans who had travelled from as far afield as Germany, America, Italy… The crowd were left in awe of a performer who did not disappoint. Russo's vocals were more than powerful, from the opening note all the way to the end. The venue was perfect for her, her fans, admirers and the few famous faces that were also in the room. The simplicity of the staging was just as perfect, after all it showcased her perfect vocals and meant they were the centre of attention.

She is a humble performer who deserves more recognition. Russo is a strong vocalist with a massive 'wow' factor, and who was clearly in her element.
Jazz Tangcay, So So Gay
Read the full review
Ahead of the tour Patti appeared on a number of BBC radio stations, talking about her career so far, her work with Meat Loaf, Cher and Queen and her solo plans. Here's a one-hour interview Patti did with BBC Radio Leeds in early April.
Part 1
Part 2
Part 3
Part 4
For more radio interviews around the tour check the news page here and here.