Moon World Records has announced that Patti Russo will join its History of Rock tour of Spain this autumn as one of four lead vocalists. With 21 dates confirmed throughout October and November 2016, the show will bring together the greatest hits from Elvis, Chuck Berry, The Rolling Stones, The Beatles, Dire Straits, U2, Led Zeppelin, Deep Purple, AC/DC, Metallica, Guns N' Roses, Queen, Bruce Springsteen and Pink Floyd.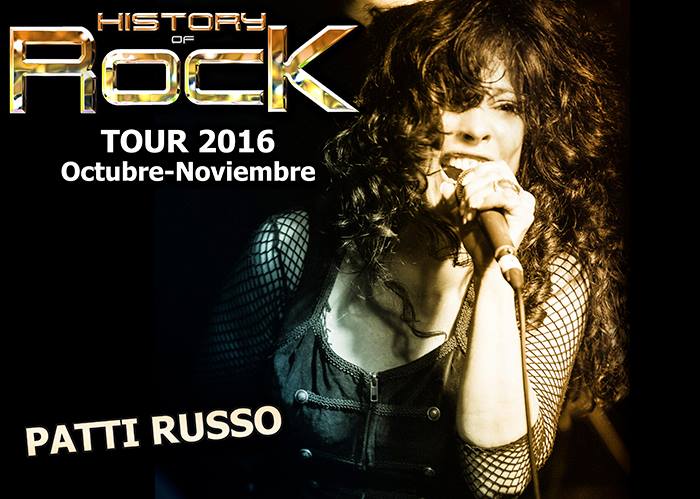 In an announcement on its Facebook page the organiser said about Patti:
History of Rock confirms the fourth singer for the next tour… Patti Russo, vocalist of Meat Loaf, with whom it has been all over the world, recorded numerous albums, singles and videos. Patti has also sung with Queen, Cher, the Trans-Siberian Orchestra…
From New Jersey, Patti Russo closes the cast of soloists, contributing a shot of adrenaline and an abundance of elegance and maximum energy on stage… A luxury for this new tour!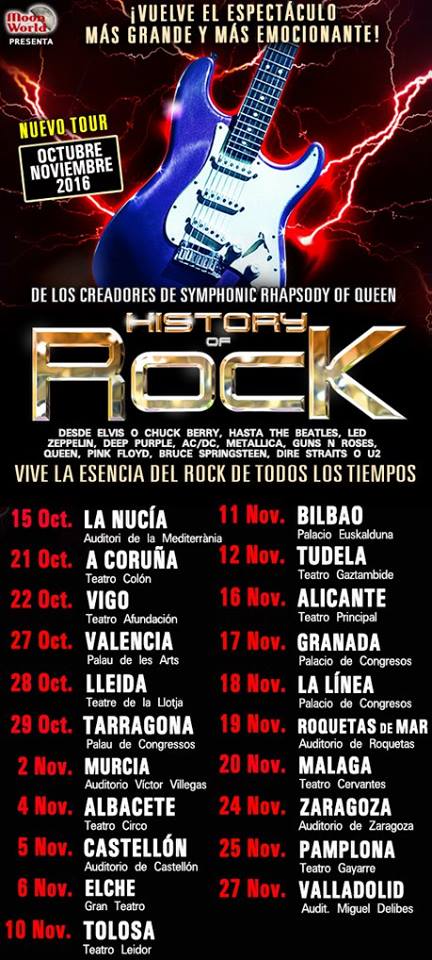 Check the event website for more details and tour dates.
History of Rock, an impressive and thunderous spectacle, ranging from its origins in rock and roll during the 50s until today, played by a cast of extraordinary and powerful voices of first international level, accompanied by a powerful rock band formed by international musicians who have toured the world with artists like Simple Minds, George Michael, Chris Rea, Mike Oldfield, Rick Wakeman, Robin Beck, etc., come together to continue the greatest musical legend ever interpreted and discover or again enjoy the greatest rock songs of all time.
(From the organiser's website, translated from Spanish.)