Moon World Records has announced that Patti Russo will join its show Symphonic Rhapsody of Queen from April 2017.
Patti is currently touring Spain with the label's History of Rock show as one of four lead vocalists.
This new role in Symphonic Rhapsody of Queen is a perfect fit for Patti, who has performed with Queen in the past and played the role of Killer Queen in the Las Vegas production of the musical We Will Rock You.
Stay tuned for tour dates.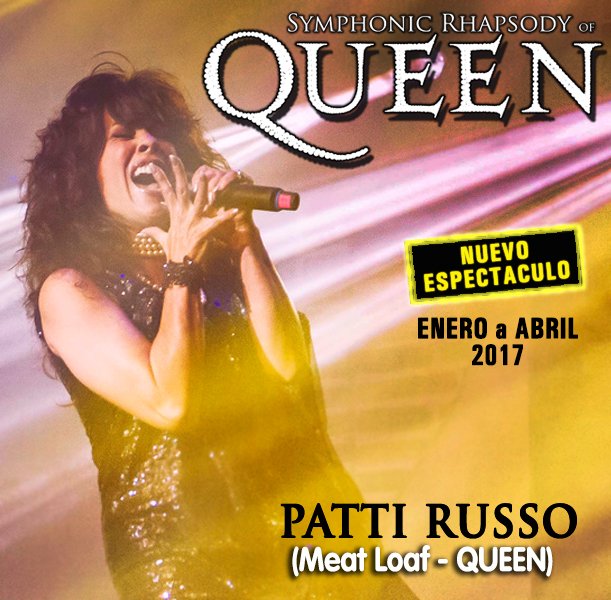 Here's the announcement from www.queensymphonicrhapsody.com, translated from Spanish:
Patti Russo confirms her participation for 2017
Patti Russo, who has performed with QUEEN for more than 70,000 people in Florida and Amsterdam. Singer, songwriter and actress.
Female Vocalist of Meat Loaf , with whom she has recorded numerous albums, singles and videos. Patti has also sung with Cher, among others.
As a composer, her songs have been recorded and sung by Meat Loaf, jazz singer Betty Harris, and rocker Steve Steinman.
As an actress, Patti has played leading roles in the London production of Notre Dame de Paris, the Las Vegas version of the musical We Will Rock You, and has guest-starred on numerous musicals in New York.